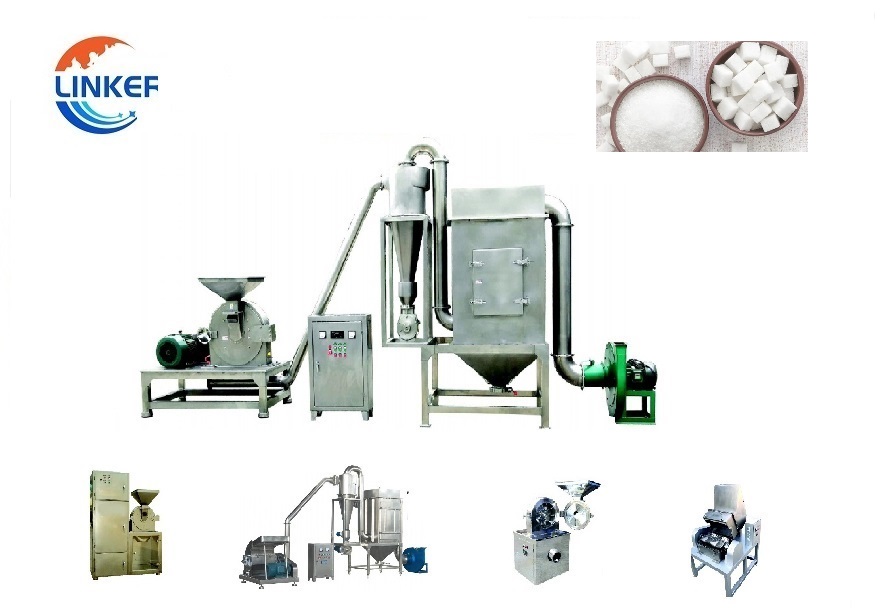 Sugar Crusher & Grinder
Application: To grind sugar to powder, suitable for various grains;
Mesh: 0.5-730mm, 20-320 mesh, <10μm;
Cutting knife type: hammer type, cutter type;
Motor: electric;
Raw material: stainless steel; ceramic;
Price: $ 800~48,000.
What is a Sugar Crusher or Grinder?
"Sugar" this word actually means much more than we commonly understand. Normally we think about "Saccharose" and know always as "Sugar". Sugar is greatly grind for various usages, such as for chocolate, jams or jellies, ice cream, drinks or bakery products, like cookies.
Sugar crusher machine has becomes the universal equipment especially used widely in sugar and salt production. Fine grind sugar make sure very short time for melting during the process. And it can be used also to decorate desserts. Various particle sizes are requested for various usage. And LK Mixer can tally meet those various requirements.
In the past, only conventional pin mills were used. Today, considerably higher throughputs can be obtained using so-called blast mills.
Consists of 4 major portions:
Pim Mill, Pneumatic conveying system, Blower & dust collector, and Rotary airlock valve. The Sugar Crusher & Grinder complete system make sure the retention of the properties of Sugar such as color and taste. At the same time, it is with no dust to protect well for enviornment. Sugar can be designed to ground to two stages. First stage is to do coarse grinding, and then the sugar goes to second stage for re-grinding into more fine particles and powders. Finally, sugar goes for packing.
According to the size of the crushed material, coffee grinding machine can be divided into coarse crushing, ultra- fine crushing.
Corn grinder machine, cyclone separator, dust colloector and rotary valve, these portions consists of dust collector grinder group to achieve the purpose of the crusher in the form of high-speed and high effect impact.
Hopper or Feed Inlet
Hopper is for raw material feeding to the grinding machine. We have automatically feeder that can totaly automatic transfer the raw material into the Hopper of the grinding machine. This is the parts that beginning of the process.
Crushing Chamber
Chamber is working chamber, this is the part that the powders and materials are grind down into powders.
Door or Window
The door or window that observable. This two parts helps us can see clearly the inner working status of chamber. With this two parts you can know if the whole working process are in normal running or not.
Mesh Screen
The screen is part of filters for powder in mm or in mesh. We have vibrating table which can connect with the output of the outlet of grinder, so that can realize automatically production line.
Motor
Motors we have UL Certification, CE Certification or if any Certification you need, we can book the Certification motors for you. So Please kindly let us know if the voltage and motors certification need customization when you send inquiry to us.
Cooling Component (There are 3 types of cooling system):
1.Water cooling Jacket:
Cooling parts are double wall jacket for cool water,
2. Air cool inlet:
also have inlet of cool air for cooling system to keep the temperature in a settle degree. Such as to keep the grinding process temperature in -4~-8 degrees centigrade. The air inlet can connect directly with the air cooler machine.
3. Liquid nitrogen cooling
Discharge Port
The discharge port if for material result granules output. It is the finish of grinding and before screening.
Ultra-fine Grinder Layout
Sugar Grinder Showcase and Ultra-fine grinder Working Principle Video
Working Principle is : By ways of relative motion between movable and fixed plates, the material is grind by the impact and friction of the teeth plate. The particles goes to the cyclone separator and particles output by separator. Automatic unloading pulse dust removal coarse crusher the dust goes to the dust collector.
What Other Food Products Can an Icing Sugar Grinding Machine Work On? What are Sugar Crusher & Grinder used for?
Sugar Grinding machine are in very wide usage which is suitable for the pharmaceutical, chemical metallurgy, food and other industries. It can grind for other powders and particles.
As a matter of fact, you can also use these icing sugar grinding machines for other powders and particles. In fact, here's a table of some of the most common applications of this type of grinding equipment.
| | | | | | |
| --- | --- | --- | --- | --- | --- |
| Cereals | Spices | Herbs | General Food | Chemicals | Minerals |
| Rice | Pepper | Angelica Dahurica | Salt | Toners and Toner Powders | Aluminum Oxide |
| Flour | Ginger | Notoginseng and Ginseng | Sugar | Limestone | Limestone |
| Wheat | Paprika | Licorice | Additives and Animal Feeds | Dye Powders | PVC Resin |
| Corn | Chili | Oregano | Pearls | Clay Powders | Fine Minerals |
Features:
The Sugar Grinder and Crusher is mainly used to process brown sugar, ice sugar into final size around 60-380 mesh. Result mesh is adjustable.
| | | | |
| --- | --- | --- | --- |
| Model No. | WFJ, WF, CSJ, | Automatic Grade | Automatic |
| Cylindrical Grinder Type | Universal Cylindrical Grinder | Precision | High Precision |
| Certification | ISO 9001, CE, SGS, ISO, GMP | Condition | New |
| Name | Large grinder, Industrial grinder, superfine high efficiency mill, | Other Name | Stainless Steel Grinder; Multi-Use Grinding Machine |
| Dust Collection | Bag Filter | Mesh Size or mm size | 0.5-730mm, 20-320 mesh, <10μm |
| Separator | Cyclone Separator | Material | SUS304 SUS316 |
| Power | 380V 220V 415V; or any customize according to request. | Production | Continuous |
| Shipping Method | By Sea | Grinder Chamber | Turbo type; window type |
| HS Code | 8479820090 | Transport Package | Wooden Case and container, or Bulk shipment |
| Trademark | LINKER | Origin | JiangSu, China |
| Production Capacity | 5000Set/Year | Warranty | 1 year |
| After-sales Service: | Technical Support; on-line teach lessons | Processing Object | Curve |
Trade Capacity
| | | | |
| --- | --- | --- | --- |
| International Commercial Terms(Incoterms): | FOB, CIF, CFR | Terms of Payment: | LC, T/T, PayPal, Western Union |
| Average Lead Time | 60 working days | Main Markets | North America, South America, Europe, Southeast Asia/ Mideast, East Asia(Japan/ South Korea), Australia, Domestic |
| Nearest Port: | Ningbo Port; Shanghai Port | Factory Address: | JiangSu, China |
Business Type:
Manufacturer/Factory
Main Products:
Mill, grinder, granulator, mixer, Crushing Equipment
Number of Employees:
100
Year of Establishment:
2014.05
Production Capacity

5000Set/Year
After-sales Service:
Technical Support; on-line teach lessons
R&D Capacity:


ODM, OEM
Annual Output Value:
US$5 Million – US$10 Million
No. of R&D Staff:
5
No. of Production Lines:
6
Since over decades, LINKER has always dedicate itself in solving the problems of manufacturer in production process. Our machine are reliable, easy-to-maintain, and also very expertly crafted and suited for grinding heat-sensitive materials. At the same time, the dust collector control and protect the environment. LINKER Sugar Crusher & Grinder provide a one-step solution for the whole production line, from the sugar material input, to crush and output. Also Packing machines after the grinding process.
As a professional Industrial Sugar Grinder manufacturer and factory in China, we LINKER manufacture and supply various kinds of large Industrial Sugar Grinder with high quality and high efficiency. Our main products including Grinding Machine, Industrial Mill, Industrial Pulverizer, Electric Dryer, Automatically Screw Feeder, Belt And Screw Conveyor for Raw Materials, Vibration tables for screen,Z Type Elevator, Ribbon Blender and mixer,Salt Crushing Machine, Food Chopper, Pulse Jet Dust Collector, Auto Batching System, Rotary Dryer, Masala Processing Plant, Rotary Airlock Valve, Rotary Sieve, Vibro Sifter, Waffle Maker, Electric Deck Oven, Display Counters, Chicken Feather Cleaning Machine, Packing Machines, Oil Dryer, Diesel Bhatti, Kitchenware Products, etc. We provide to our customer with high quality and reasonable price.
Our workers and employees are well trained with over decades of experience who knows very well about Pulverizer whole production line. We are reliable small and large industrial sugar grinder supplier for you from China.
Certifications: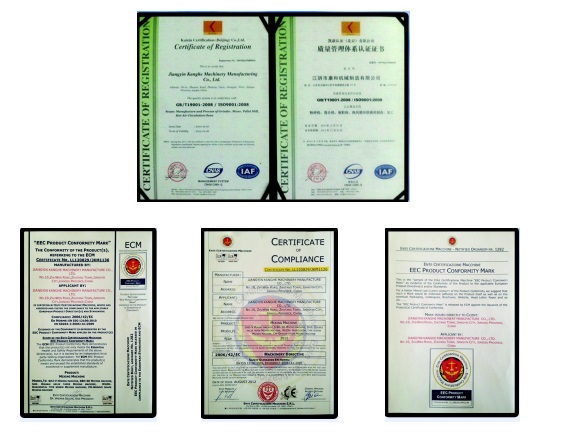 Electric Cabinet with UL Certification

Cyclone Processor and Motors:

Spare Parts & Accessories: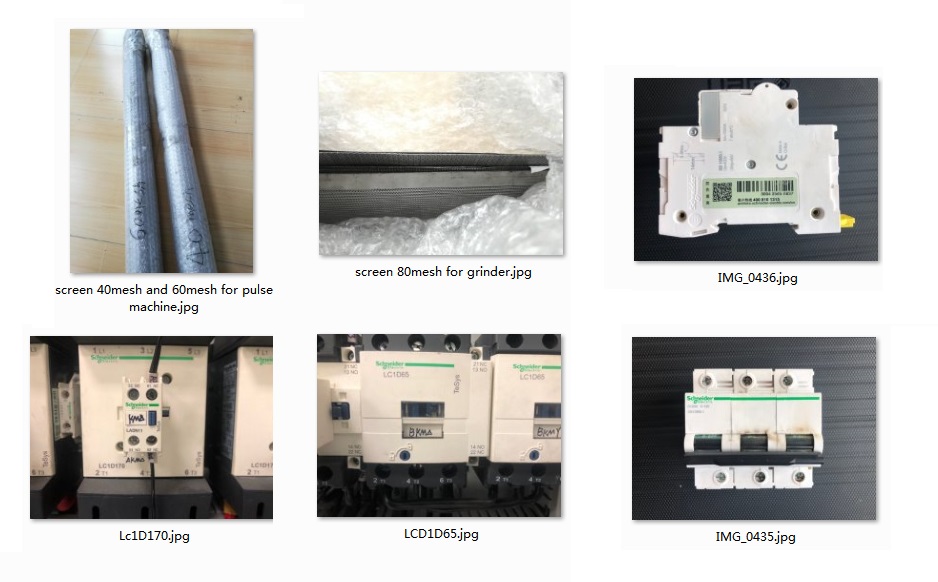 Other Pictures(Cyclone separator, Dust Collector, Electric Cabinet, Main grinding machine, Motors)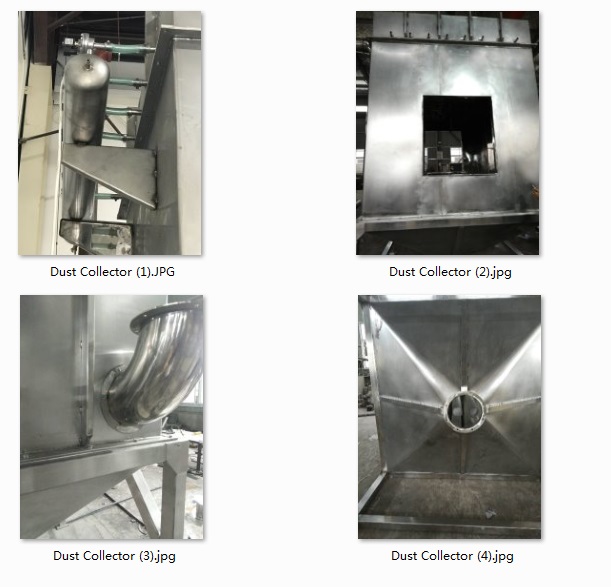 Small Machine Packing:
Small machine packed with export fumigation-free wooden cases, goes with bulk shipment or in container.

Large Machine Packing:
Corn grinder sale in philippines Customer Side Machine Groups Showcase Videos:
Domestic Shipment Show Case: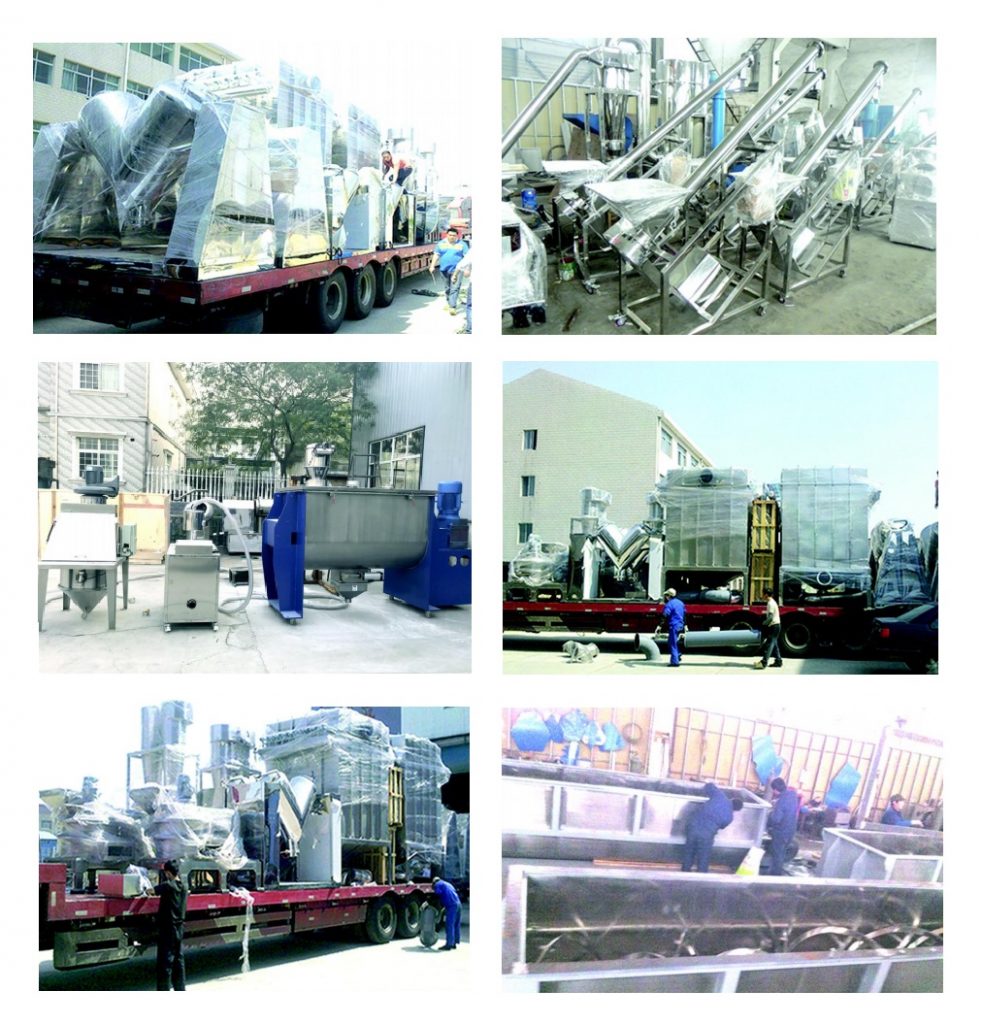 Industrial Corn Grinders:
Ampere of Motors Customization for Grain Mill:
| | | |
| --- | --- | --- |
| KW | HP | Ampere |
| 75kw | 100HP | 135A |
| 55kw | 75HP | 99A |
| 30kw | 40HP | 54A |
| 22kw | 30HP | 39A |
| 2.2kw | 3HP | 3.9A |
| 1.5kw | 2HP | 2.7A |
1. Packaging Details
For small machine, we pack it Fumigation wooden box or container with export standard package. For super big machine, we normally separate the machine into several parts and pack it with raping film. and then we fix the parts in container with steel to avoid any shaking or moving during the shipping.
2. How to get quotation quickly
In order to get the right model for you and provide accurate quotation exact meet your real situation, please kindly provide the following information when you send inquiry: 1. What is your Grinding materials:Like chili, sugar, herbs…etc 2. What is the raw material size before grinding? :Such as 10 mm,15 mm…etc 3. What is your expect capacity: Like 50 kg/hr, 300 kg/hr,500 kg/hr..etc 4. What is the Grinding fineness of the result particles? mm mm (for example:0.8 mm) 5. Do you need to customize the Voltage according to your country real situation? to say write down :______V, Frequency:______HZ, phase 6. How about the Contact material 304/SS304/316L stainless steel?
3. What are your terms of payment?
Our terms of payment is 50% T/T in advance and 50% T/ T before shipment.
4. Do you inspect the finished products?
Yes. Before shipment 100% of inspection is necessary. We always do the sample test and send videos to you for your shipment confirmation of green light. We will not do the shipment before receiving your green light. Each step of products will be carried out by QC department until shipping.
5. How Fine Can an Icing Sugar Grinding Machine Grind?
Various model of sugar grinding machines yields different results. Therefore, it's important for us to confirm which model is right for you to buy and purchase.
The size of measurement for fineness of sugar is in "mesh". Normally, sugar crusher and grinding machines can produce range of mesh from 50 to 200. High quality sugar crushing and grinding machines can produce the sizes of mesh between 300 to 350 mesh.
Recommend Reading