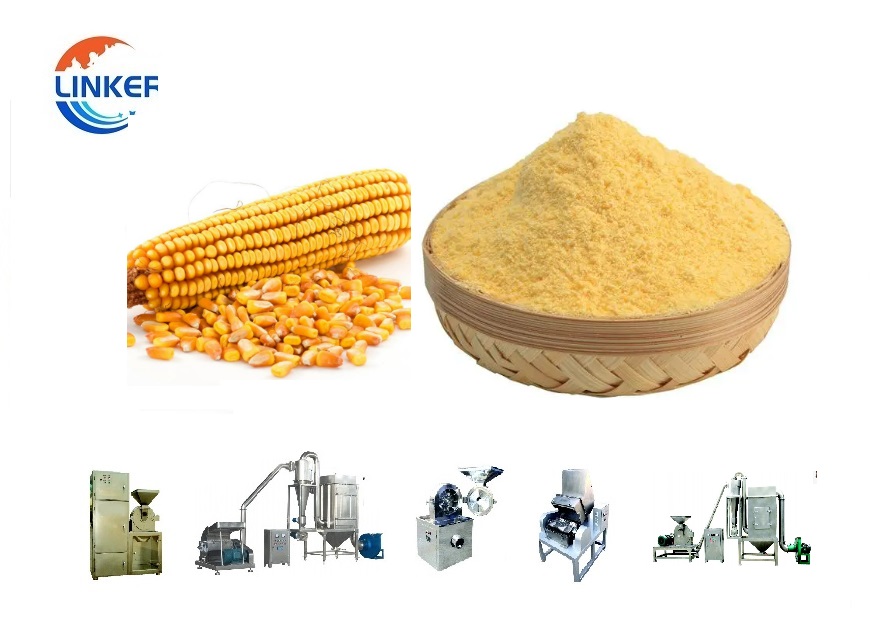 What is a Corn Grinder or a corn crusher called?
A corn crusher is also called "Corn Grinder" "Corn mill grinder ", "Corn Mill". It is specially for corn and corn stalk and ground into small grains or powder. The result corn granule and powder is used in baking products to make cornmeal bread and multigrain bread or feeding animals like pig, chick. When making pizza and French bread, it can also be sprinkled on the baking tray as a plastic back to prevent sticking and increase the taste. The Corn Grinder is capable of crushing corn to required mm or mesh sizes. It is also called corn pulverizer, food processor, or food crusher.
A corn grinder or a corn crusher can be referred to by several different names, depending on the region or country. Some common names for a corn grinder or crusher include:
Corn mill
Corn sheller
Maize mill
Gristmill
Corn cracker
Feed grinder
Hammer mill
Burr mill
These terms are often used interchangeably, but some may refer to a specific type of corn grinder or crusher. For example, a burr mill typically uses burrs or grinding wheels to crush the corn kernels, while a hammer mill uses hammers or blades to pulverize the corn. According to the size of the crushed material, coffee grinding machine can be divided into coarse crushing, ultra- fine crushing. Corn grinder machine, cyclone separator, dust colloector and rotary valve, these portions consists of dust collector grinder group to achieve the purpose of the crusher in the form of high-speed and high effect impact.  
How to Calculate the grain size of corn result particle:
| | | | | | |
| --- | --- | --- | --- | --- | --- |
| Mesh Spec | Screen Hole Diameter | Weight for 200g | Percentage % | Particle size Calculate | Mark |
| 16 Mesh | 1.35mm | 1.29 | 0.65 | 0.01 | Pulverizer: 1# |
| 20 Mesh | 1.25mm | 0.34 | 0.17 | 0 | Moisture content:12.9 |
| 30 Mesh | 0.9mm | 25.9 | 13.02 | 0.12 | Screen: 1.3+1.3 |
| 40 Mesh | 0.6mm | 24.85 | 12.5 | 0.07 | |
| 60 Mesh | 0.45mm | 48.32 | 24.3 | 0.11 | |
| 80 Mesh | 0.3 mm | 51.8 | 26.05 | 0.08 | |
| 100 Mesh | 0.2mm | 30.5 | 15.34 | 0.03 | |
| 100 Mesh | 0.18mm | 7.97 | 7.97 | 0.01 | |
| Moisture content: | | 198.85 | | | |
| Average Granule | | | | 0.44 | |
"The geometric average grain size of the main feed corn for breeders and laying hens is 3.5 mm, the coarseest reaches 5.2 mm, the geometric average grain size of the corn for meat farms is 3.1 mm, and the geometric average grain size of the corn for large pigs is 1.3 mm, all of which greatly exceed the ideal crushing grain size."
Features of Corn Grinder:
Corn grinders come in various shapes and sizes, but some of the common features that they typically possess include:
Hopper: The hopper is a container located at the top of the grinder that holds the whole corn kernels.
Grinding plates: The grinding plates are the components that crush and grind the corn kernels into flour or meal. They can be made of steel, cast iron, or other materials, and are often adjustable to produce different textures of flour.
Motor: For electric corn grinders, a motor powers the grinding plates to grind the corn kernels.
Hand-crank: For manual corn grinders, a hand-crank is used to power the grinding plates to grind the corn kernels.
Size and capacity: Corn grinders come in different sizes and capacities, from small tabletop models to larger standalone machines.
Durability: Corn grinders are often made of durable materials like steel or cast iron to withstand the repeated use and grinding of hard corn kernels.
Ease of cleaning: Corn grinders should be easy to clean, with removable parts that can be washed by hand or in a dishwasher.
Safety features: Electric corn grinders may have safety features like automatic shut-off switches in case of overheating or overload, while manual corn grinders typically have safety guards to prevent injury during use.
Overall, the features of a corn grinder will depend on the specific model and intended use, but these common features are found in most corn grinders.
What are corn grinders used for?
As a food processor, large automatic corn grinders is not only for grain, but also suitable for various food industries. For example, coffee bean, corn, rice, ginger, oil wheat, soybean, star anise, cinnamon, dehydrated vegetables, hawthorn, dried ginger, onion, garlic, chives, carrots, soybean meal, plant fiber, starch, fish meal, flavors, chitin, cabbage, grain, shrimp, condiments, spices, ginseng, American ginseng, agricultural and sideline products, yam, rehmannia, spinach), chemicals (dye, pigments, coatings, pesticides, white carbon, black.
It is a kind of super grinder for low hardness materials such as carbon, algae, bentonite and ceramic glaze, pharmaceuticals, feed, calcium carbonate and Chinese herbal medicine.
The corn grinders group consists of main machine, assistant machine, dust bag filter and control cabinet.The process of produce is continuous 24 hours.
Corn grinders are used for a variety of purposes, including:
Making cornmeal for cooking and baking: Cornmeal is a staple ingredient in many traditional dishes, such as cornbread, tortillas, and tamales. Corn grinders can be used to grind corn into fine or coarse meal for these purposes.
Feed for livestock: Ground corn is a popular feed for livestock such as cattle, pigs, and poultry.
Making masa for tortillas and tamales: Masa is a dough made from ground corn that is used to make tortillas, tamales, and other traditional Mexican dishes.
Home brewing: Corn grinders can be used to grind corn for use in home brewing beer or other fermented beverages.
Overall, corn grinders are versatile tools that can be used to produce a variety of products from whole corn kernels.
| | | | |
| --- | --- | --- | --- |
| Model No. | WFJ, WF, CSJ, | Automatic Grade | Automatic |
| Cylindrical Grinder Type | Universal Cylindrical Grinder | Precision | High Precision |
| Certification | ISO 9001, CE, SGS, ISO, GMP | Condition | New |
| Name | Large grinder, Industrial grinder, superfine high efficiency mill, | Other Name | Stainless Steel Grinder; Multi-Use Grinding Machine |
| Dust Collection | Bag Filter | Mesh Size or mm size | 0.5-730mm, 20-320 mesh, <10μm |
| Separator | Cyclone Separator | Material | SUS304 SUS316 |
| Power | 380V 220V 415V; or any customize according to request. | Production | Continuous |
| Shipping Method | By Sea | Grinder Chamber | Turbo type; window type |
| HS Code | 8479820090 | Transport Package | Wooden Case and container, or Bulk shipment |
| Trademark | LINKER | Origin | JiangSu, China |
| Production Capacity | 5000Set/Year | Warranty | 1 year |
| After-sales Service: | Technical Support; on-line teach lessons | Processing Object | Curve |
Trade Capacity
| | | | |
| --- | --- | --- | --- |
| International Commercial Terms(Incoterms): | FOB, CIF, CFR | Terms of Payment: | LC, T/T, PayPal, Western Union |
| Average Lead Time | 60 working days | Main Markets | North America, South America, Europe, Southeast Asia/ Mideast, East Asia(Japan/ South Korea), Australia, Domestic |
| Nearest Port: | Ningbo Port; Shanghai Port | Factory Address: | JiangSu, China |
Business Type:
Manufacturer/Factory
Main Products:
Mill, grinder, granulator, mixer, Crushing Equipment
Number of Employees:
100
Year of Establishment:
2014.05
Production Capacity

5000Set/Year
After-sales Service:
Technical Support; on-line teach lessons
R&D Capacity:


ODM, OEM
Annual Output Value:
US$5 Million – US$10 Million
No. of R&D Staff:
5
No. of Production Lines:
6
LK Mixer is a professional manufacturer for grinder, mixer and pulverizer. These machines are widely used in pharmaceutical, cosmetic, health care products and chemical industries. Our main product including granulating machine, grinder, mixer, dryer, etc. All mechanical products in accordance with the China GMP design requirements. And also we have other certifications such as CE, UL for motors.
Business Philosophy
"Quality is the main policy of sales" and "integrity is the principle of success" are the business philosophy of our people. We carry out one-year warranty, lifelong maintenance service, with technical consultation, with material test machine and other services, and long-term supply of equipment. Welcome new and old customers to negotiate cooperation!
Certifications: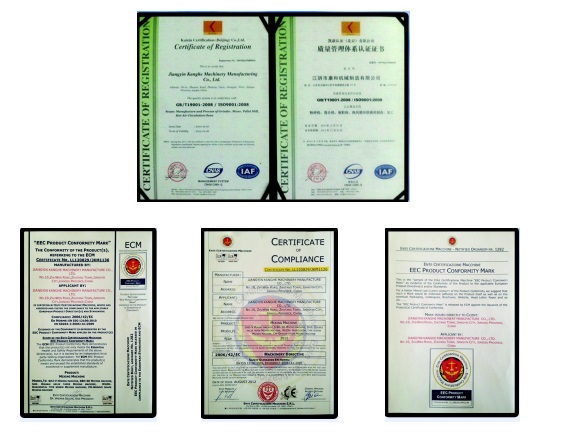 Electric Cabinet with UL Certification

Cyclone Processor and Motors:

Spare Parts & Accessories: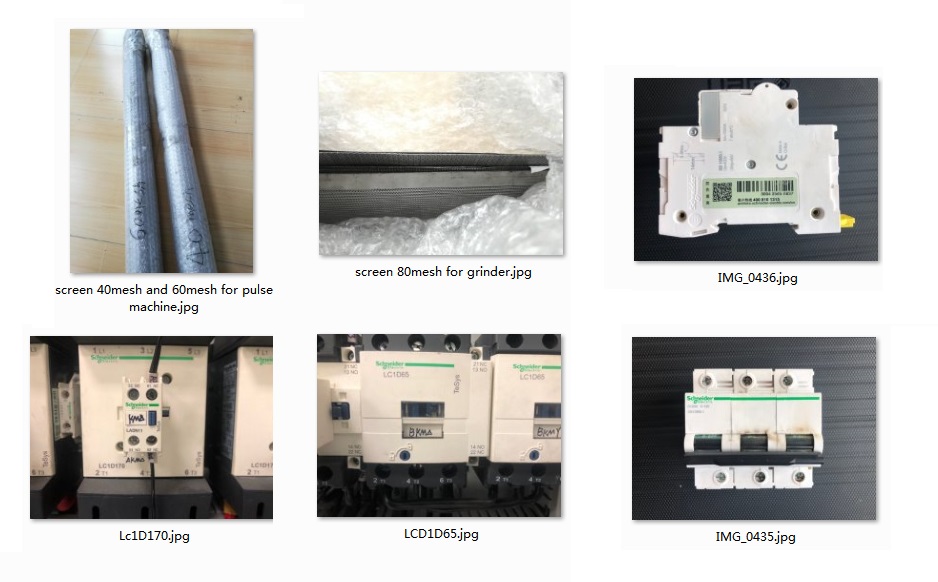 Other Pictures(Cyclone separator, Dust Collector, Electric Cabinet, Main grinding machine, Motors)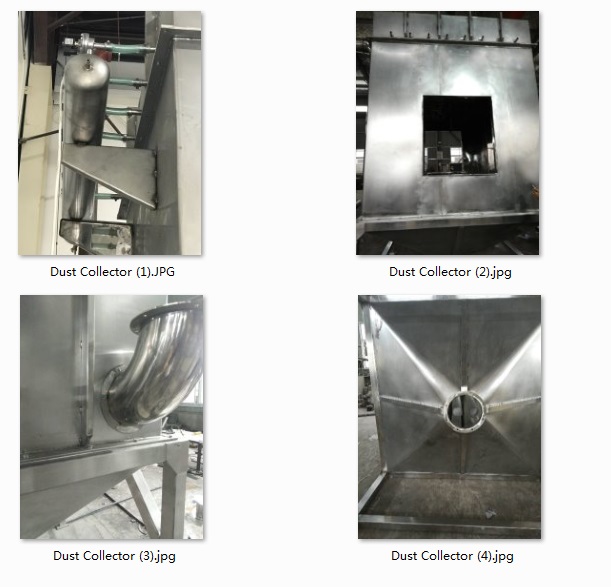 Small Machine Packing:
Small machine packed with export fumigation-free wooden cases, goes with bulk shipment or in container.

Large Machine Packing: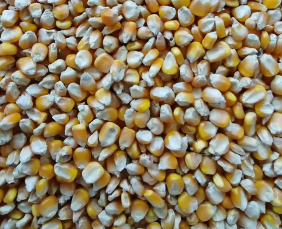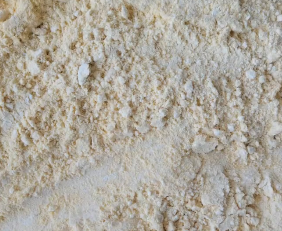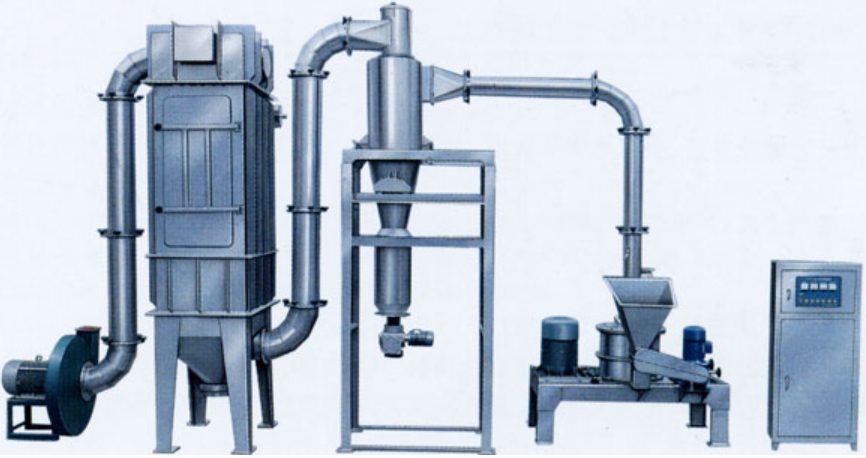 Corn grinder sale in philippines Customer Side Machine Groups Showcase Videos:(See More).
Domestic Shipment Show Case: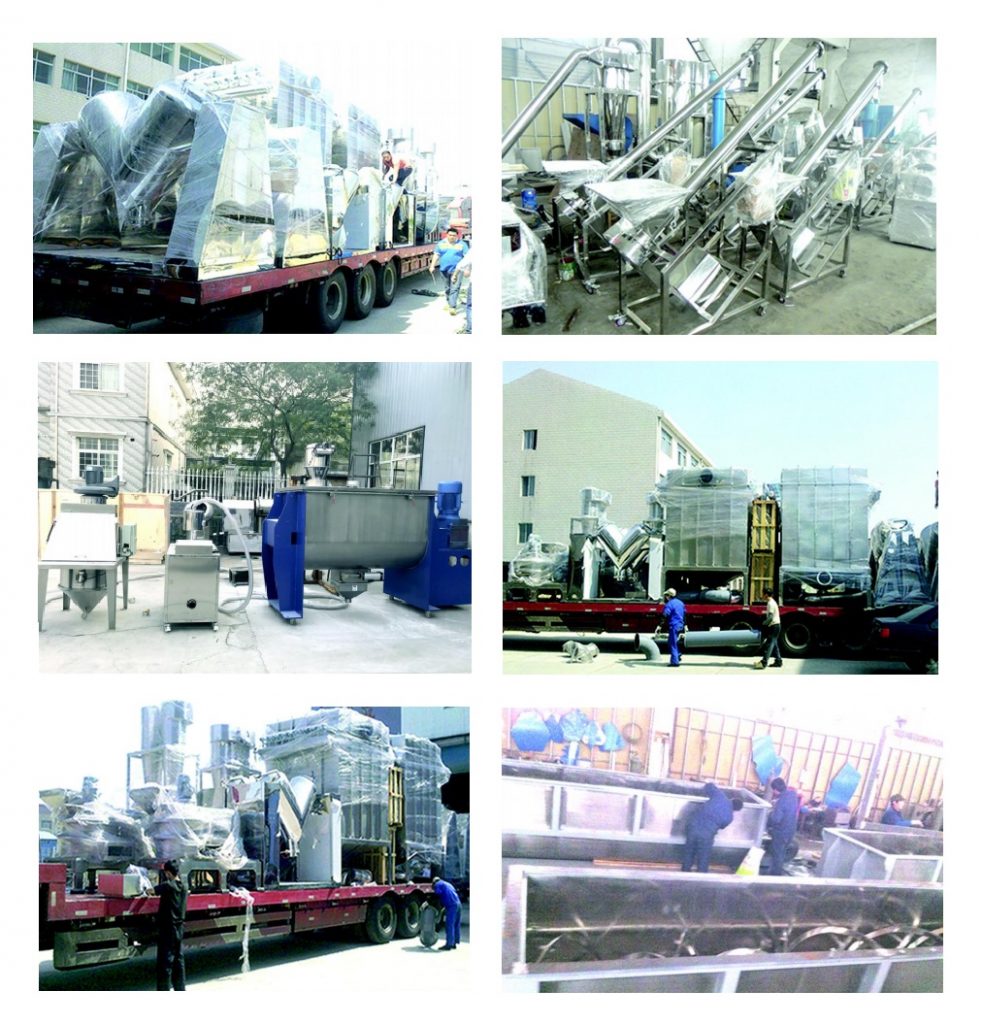 There are four factors that affect the crushing effect:
1. Raw Material Features:
The nature of the raw materials have many kinds of properties. Such as brittleness, toughness, fibrous, sugar, oil, etc. These shall determine the nature of the raw material before crushing. Then the different nature of the material take different approaches. Such as high sugar, high oil materials, in the case of without external force can together, will not be able to use the method of grinding brittle materials to pieces.
2. Water Content:
The water content of the raw material, the water content of the mill is very high, generally can not exceed 10%. Because the powder is fine, the water is sufficient, increase the proportion of the material, make many particles stick together. If the material water content is higher will crush increased difficulty, so that the yield is also reduced.
3. Maintenance:
The maintenance of the equipment, regular maintenance of the equipment is to ensure the service life of the mill and the output of the grinding fineness mill, the equipment needs to be regularly filled with lubricating oil, check the aging degree of the seals, the wear of the grinding medium and other problems.
4. Fineness:
Fineness of the feed, no matter you buy which manufacturer of crusher, the instructions will indicate the incoming fineness. Generally under 1 mm, feed fineness is too big for the machine had a greater influence on the lifetime. Moreover, smash up also is very difficult. In fact, just like we eat this truth, have to eat slowly, to help digestion.
According to the characteristics of aquatic animals and the requirements of the living environment, in order to ensure the best feed utilization rate and reduce the pollution of feed to the water environment, feed should be easier to digest and absorb. It is more important for aquatic feed, because many aquatic animals have no stomach and short intestine. And their digestive capacity is much lower than that of livestock and poultry. Different aquatic animals and different growth periods have different requirements on the size of raw materials.
Recommend Other Food Mill:
Ampere of Motors Customization for Corn Grinder:
| | | |
| --- | --- | --- |
| KW | HP | Ampere |
| 75kw | 100HP | 135A |
| 55kw | 75HP | 99A |
| 30kw | 40HP | 54A |
| 22kw | 30HP | 39A |
| 2.2kw | 3HP | 3.9A |
| 1.5kw | 2HP | 2.7A |
1. Are you a manufacture?
Yes. We are one of China leading manufacturers in grinding industry.
2. Do you have Stock productions to sell?
Yes, of course, we have stock for ordinary models. At the same time, we also offer OEM service. Please send us your drawing if you need to do OEM Services.
3. What detail information do you want to know if we want to get a quotation?
a). The size of your products before grinding and after grinding, by mesh or mm or um. 
b). The application for your products. This machine is used for food or chemical or pharmaceutical? The more detail the better.
c). If any special packing methods that you need.
d). Raw material is 304 or 316 that you request.
e). The motor if need any certification or not.
f). If need to customize voltage or not, how much voltage, 380V 440V? or any.
4.Do you inspect the finished products?
Yes. 100% of inspection for each step of products will be carried out by QC department until shipping.
5. What are corn grinders used for?
Corn grinders, also known as corn mills, are machines used to grind whole corn kernels into a fine or coarse meal. They are commonly used in home kitchens, restaurants, and food processing industries for a variety of purposes.
Some common uses of corn grinders include:
Making cornmeal: Cornmeal is a versatile ingredient used in many recipes, including cornbread, tortillas, and tamales. Corn grinders are used to grind whole corn kernels into fine or coarse cornmeal, which can be used in various recipes.
Producing masa: Masa is a type of dough made from cornmeal that is used to make traditional Mexican foods such as tortillas, tamales, and pupusas. Corn grinders are often used to grind corn kernels into a fine masa, which is then mixed with water and other ingredients to make the dough.
Grinding other grains and seeds: Some corn grinders are designed to grind other grains and seeds, such as wheat, barley, and flaxseed, in addition to corn. This makes them versatile machines that can be used for a variety of food processing applications.
Animal feed: Corn grinders can also be used to grind corn and other grains into animal feed, such as chicken feed, pig feed, and cattle feed.
Overall, corn grinders are useful machines that can be used to process whole corn kernels and other grains into various products for cooking and food processing.
Can you crack corn with a meat grinder?
Yes, it is possible to crack corn with a meat grinder, but it depends on the type of grinder you have.
If you have a manual meat grinder, you can adjust the grinding plates to a coarse setting and use it to crack corn. However, it may require more effort and time than using a dedicated corn cracker.
If you have an electric meat grinder, you can also use it to crack corn by setting it to a coarse grind. However, you should make sure that the grinder is powerful enough to handle the hard kernels of corn without overheating or getting clogged.
In either case, it's important to clean the grinder thoroughly after use, as corn can leave behind a lot of debris that can be difficult to remove.
It is not recommended to put corn in a coffee grinder, as coffee grinders are not designed to handle hard grains like corn.
Coffee grinders are designed to grind coffee beans into a fine powder, and the blades and motor are not built to handle the harder texture of corn. Attempting to grind corn in a coffee grinder can damage the blades and motor, and may even cause the grinder to break down completely.
If you need to grind corn, it is best to use a grinder that is specifically designed for grinding grains, such as a grain mill or a dedicated corn grinder. These grinders have the necessary power and features to efficiently and effectively grind corn, and will produce a consistent and high-quality result.
Recommend Reading